Promotion of the partnership
If you've been listening to The White Lotus Season 2, you might have noticed a few things. Along with social commentary on politics, privilege and class, the popular show was also filled to the brim with Jennifer Coolidge's fabulous, playfully embellished kaftans and dresses created by Australian brand CAMILLA.
CAMILLA is a brand like no other. Think high-quality fabrics, sleek silhouettes and dazzling hand-drawn prints inspired by founder Camilla Frank's love of travel. "Travel has always served as creative inspiration for my prints," says Camilla. "My prints have become a journal of my travels, communicating the essence of distant destinations, communities and cultures." And the brand's latest collection around the Lunar New Year proves it exactly.
The Secret Graden capsule celebrates new beginnings with a collection of dresses, skirts and blouses inspired by the cherry blossoms of Nagasaki. Each piece is crafted from 100% silk and carefully embellished with hand-embellished CAMILLA crystals. Prints feature a symphony of cascading vines and pastel gum leaves, contrasted by golden tulips and strawberry-dipped orchids. In other words, a total masterpiece.
The brand's pieces are also suitable for all occasions, from tropical vacations to all types of weddings. In fact, a CAMILLA dress or jumpsuit is a great wedding guest option – it's special, dressy without being over the top, and you can guarantee that you won't accidentally wear the same outfit as several other guests.
CAMILLA is also no stranger to celebrity fans. Everyone from J-Lo and Beyoncé to Nicole Scherzinger and Lizzo have been spotted in the brand's vibrant designs, as have models Rosie Huntington Whiteley and Miranda Kerr. So if you're ready to dress like the A-list and celebrate Chinese New Year in style, shop CAMILLA's Secret Garden collection below.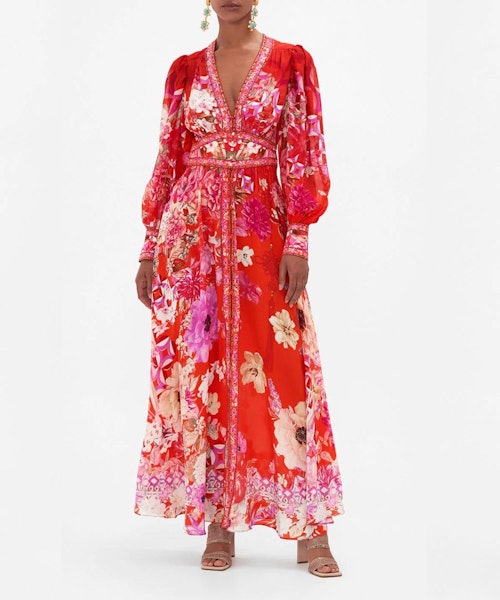 1 of 6
The belted dress features a deep v-neckline, front button closure and crystal embellishments. The perfect trendy dress.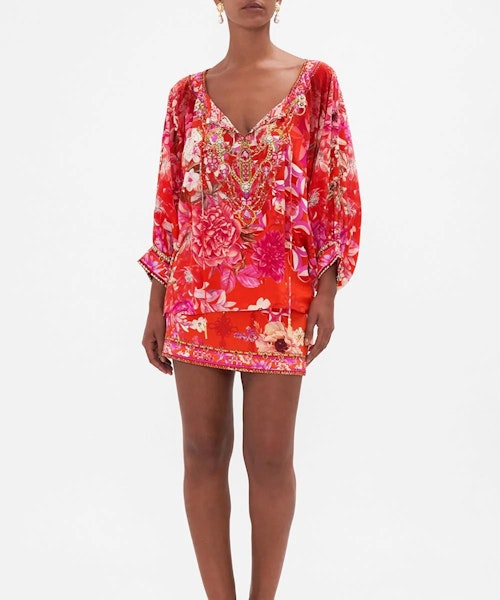 2 of 6
If you like the mini, this dress with small flowers, adorned with peach-colored ruffles, is the one for you.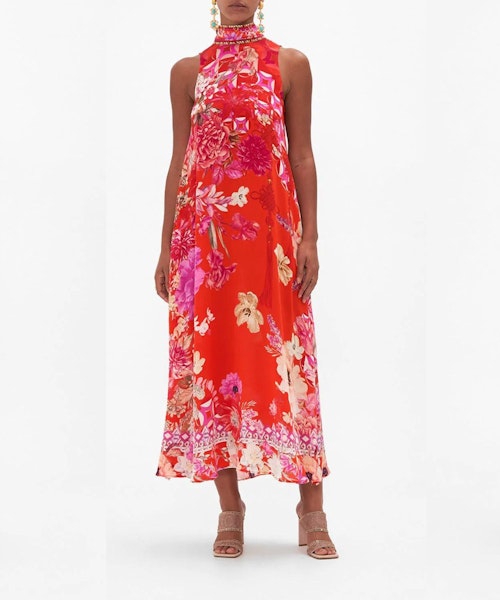 3 of 6
This high neck dress is the epitome of elegance.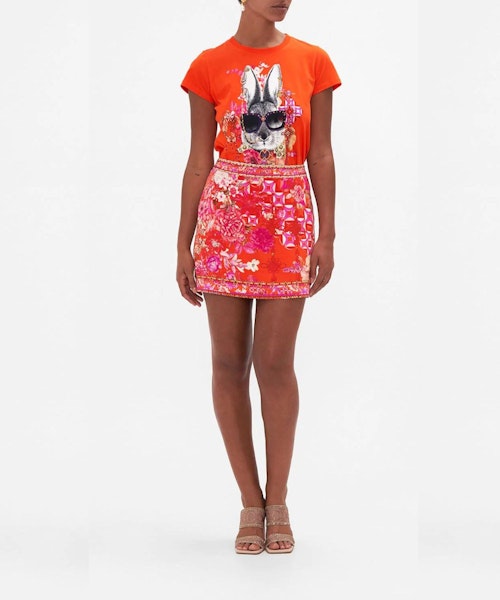 4 of 6
A trendy skirt, to say the least, featuring an invisible zipper, black darts and crystal embellishments.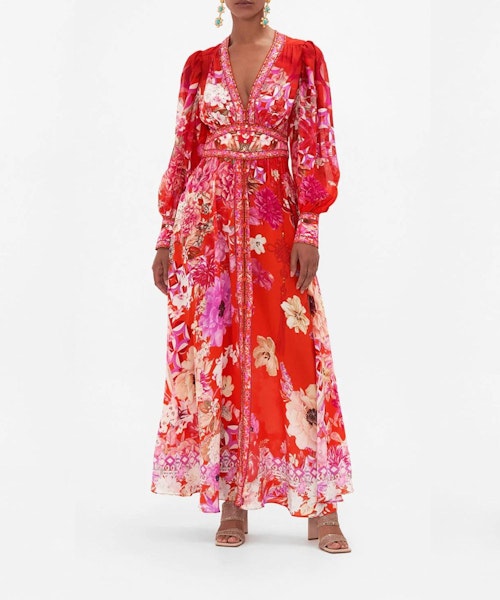 5 of 6
Comfortable yet elegant, this jumpsuit is a must-have for evening wear.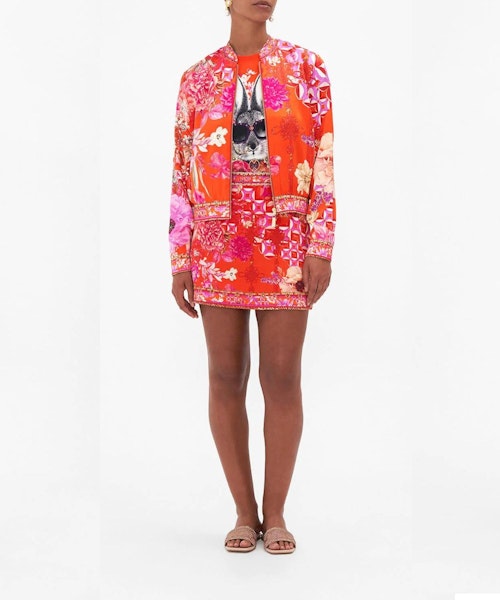 6 of 6
Drape this embellished bomber over your shoulder to combat the winter chill.