Day 4 of the Paper Theater event – titled The Valiant Bearded Hero: Adeptus Ex – is finally out in Genshin Impact right now. As usual, travelers can solve three scenes by manipulating the environment. Players who complete all of Day 4 will receive the following rewards:
60 Primogems
75 Party Fever
60,000 moras
2x Guide to Prosperity
2x Stagecoach Guide
2x Gold Guide
Completing everything in this part of the event should only take Genshin Impact players a few minutes. This guide should help simplify things for the casual looking for help with possible solutions.
Note: This article will refer to the walking character as Huanguang since that is the actor's name.
---
Genshin Impact Paper Theater guide: Day 4 Adeptus Ex Scenes I, II and III walkthroughs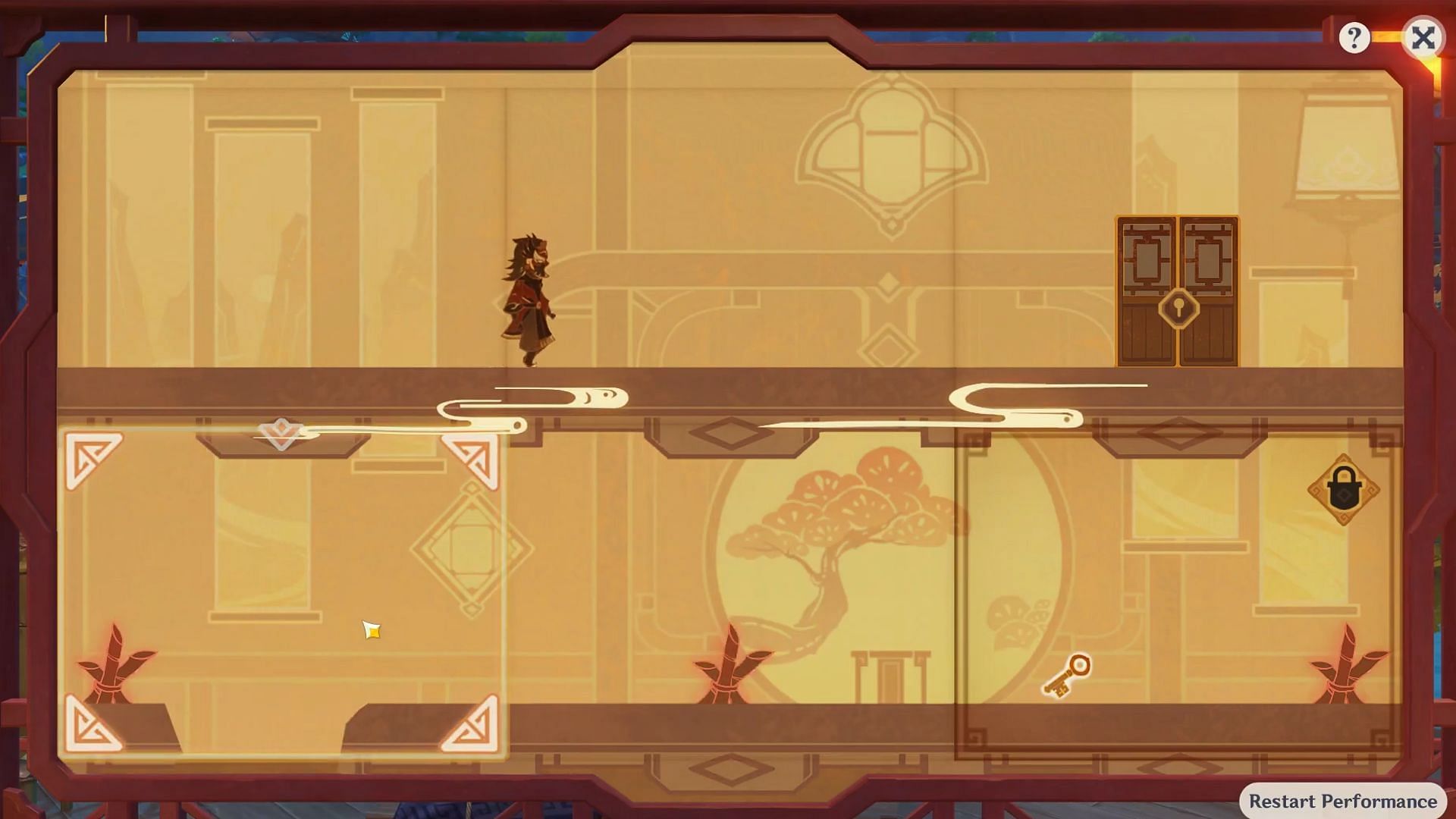 Scene I is very easy to solve. Essentially, you want to place the bottom left tile in the upper right quadrant so Huanguang can get the key and unlock the door. The following image illustrates the correct solution to this Genshin Impact puzzle.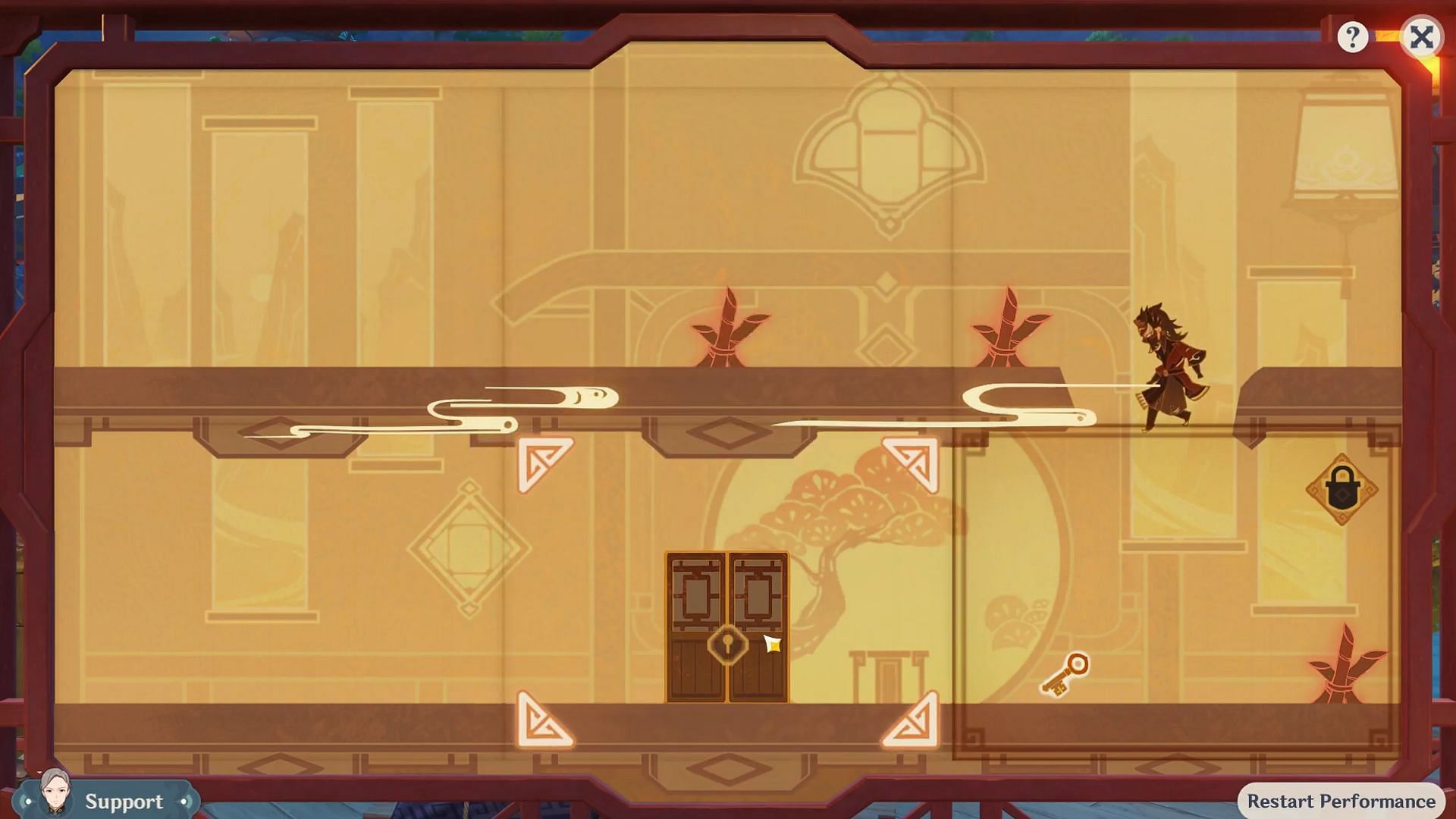 There are several ways to solve it. If you ever get stuck on any of the stages in The Valiant Bearded Hero: Adeptus Ex, you can always choose to use the assist button at the bottom left for help.
---
The Valiant Bearded Hero: Adeptus Ex Scene II Walkthrough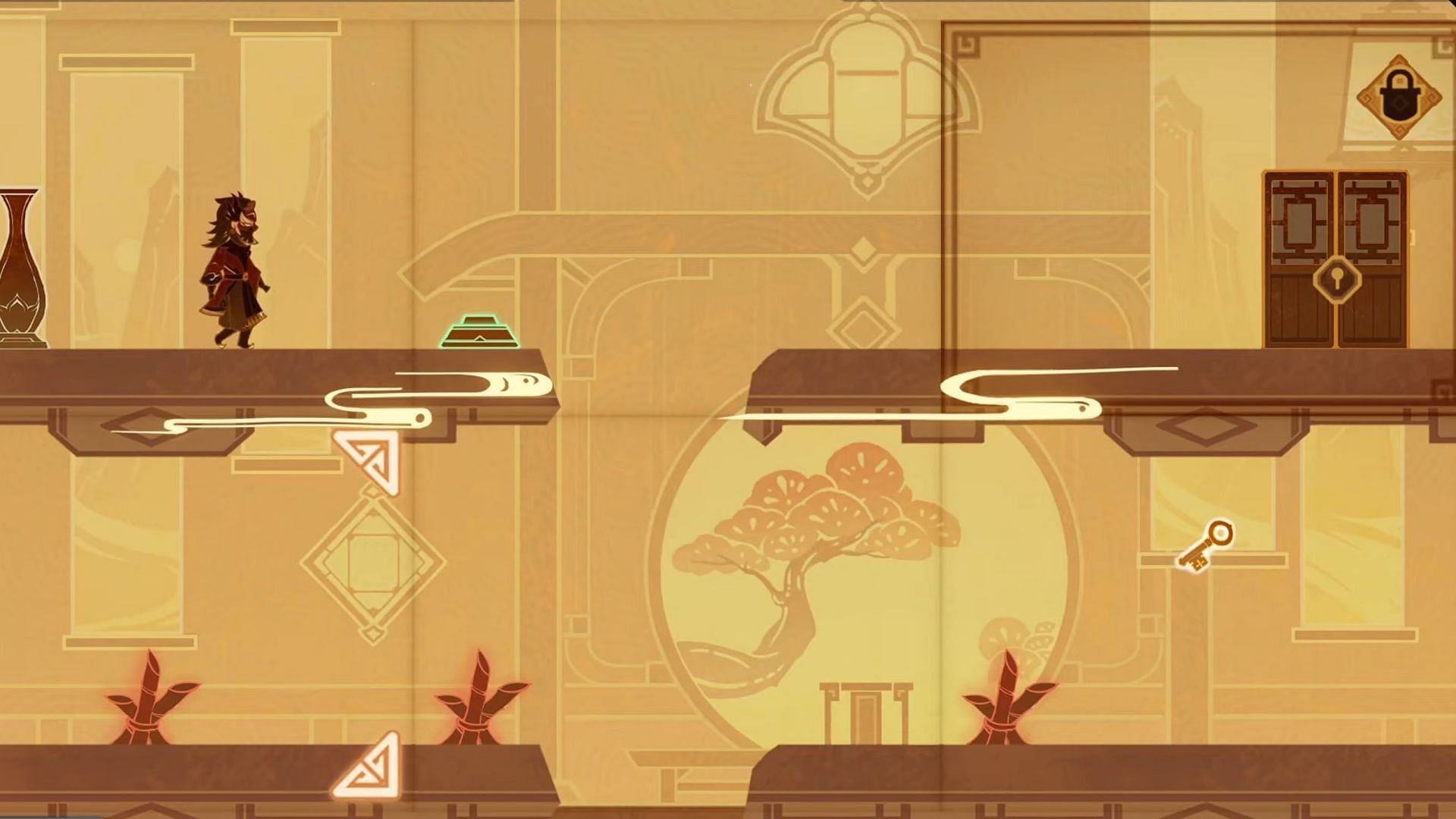 Once Huanguang steps on the green switch, the middle hole will be replaced with a floor that allows him to walk towards the door. Wait for it to walk completely right and left before replacing the upper left quadrant with the upper middle one.
Then rearrange the bottom squares as shown in the following image to get the key.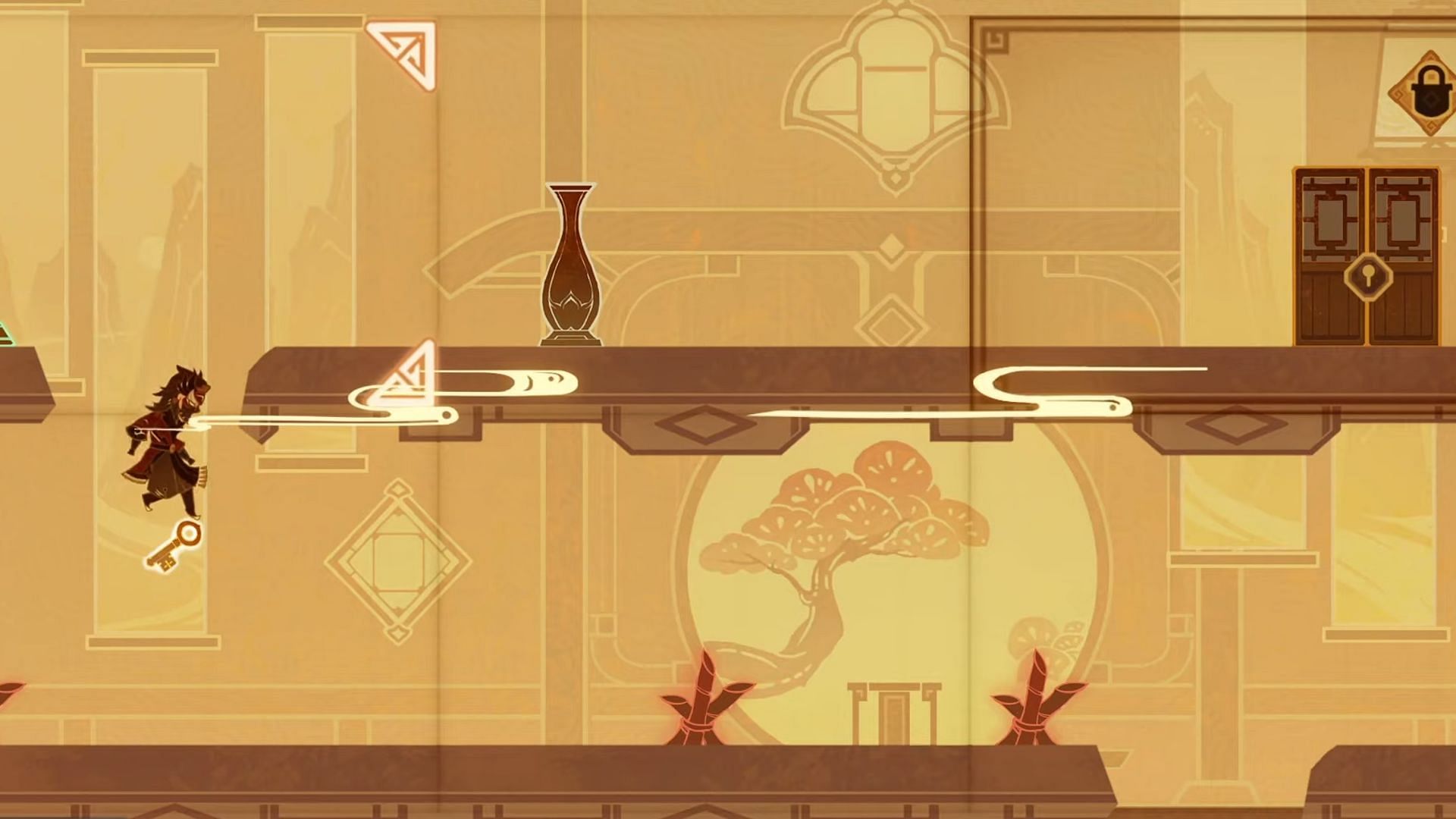 Once done, replace the lower left quadrant with the upper middle one for Huanguang to reach the door quickly. Stage II of the Day 4 Paper Theater event should now be complete.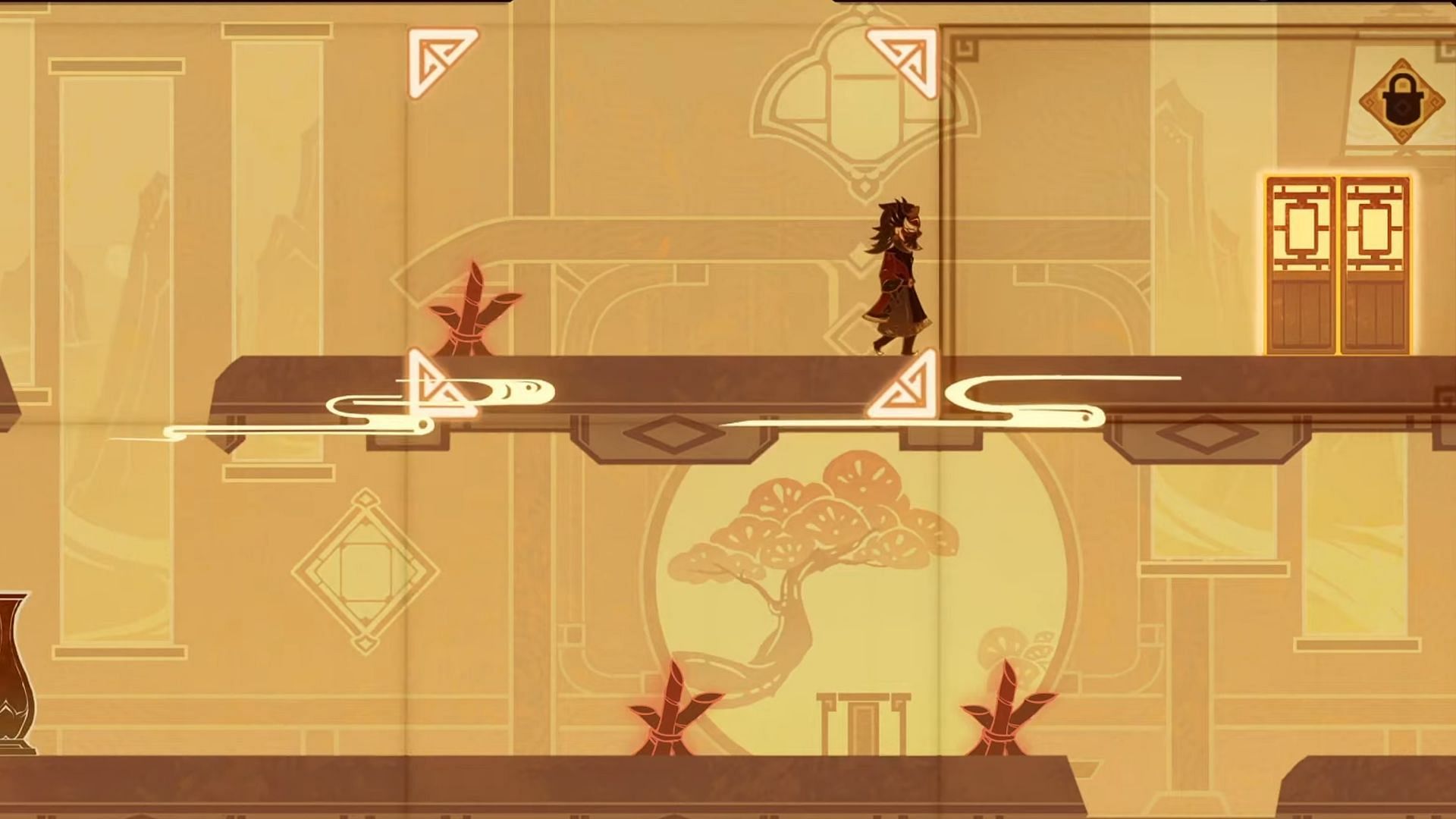 Travelers only have Scene III left to do in this Genshin Impact event. Unfortunately, the next part will be much harder to complete than the previous two puzzles.
---
The valiant bearded hero: Adeptus Ex Scene 3 walkthrough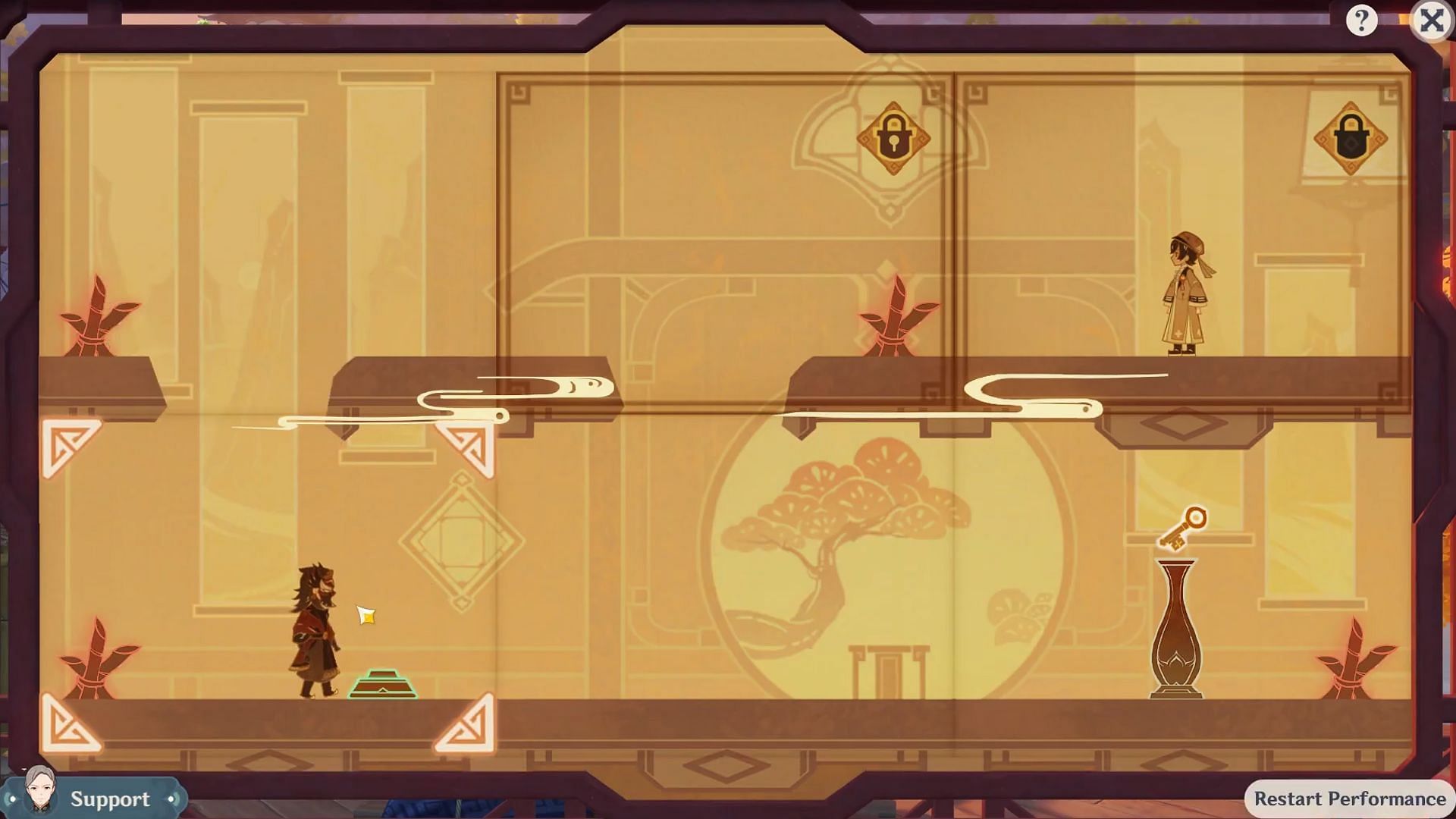 There are several important pieces to point out in this particular puzzle. Basically you want the switch left in place so that there is a hole in one of the quadrants. After some careful placement, you should get something similar in the following image.
Note: You're trying to get Huanguang to be on the top left of the screen here.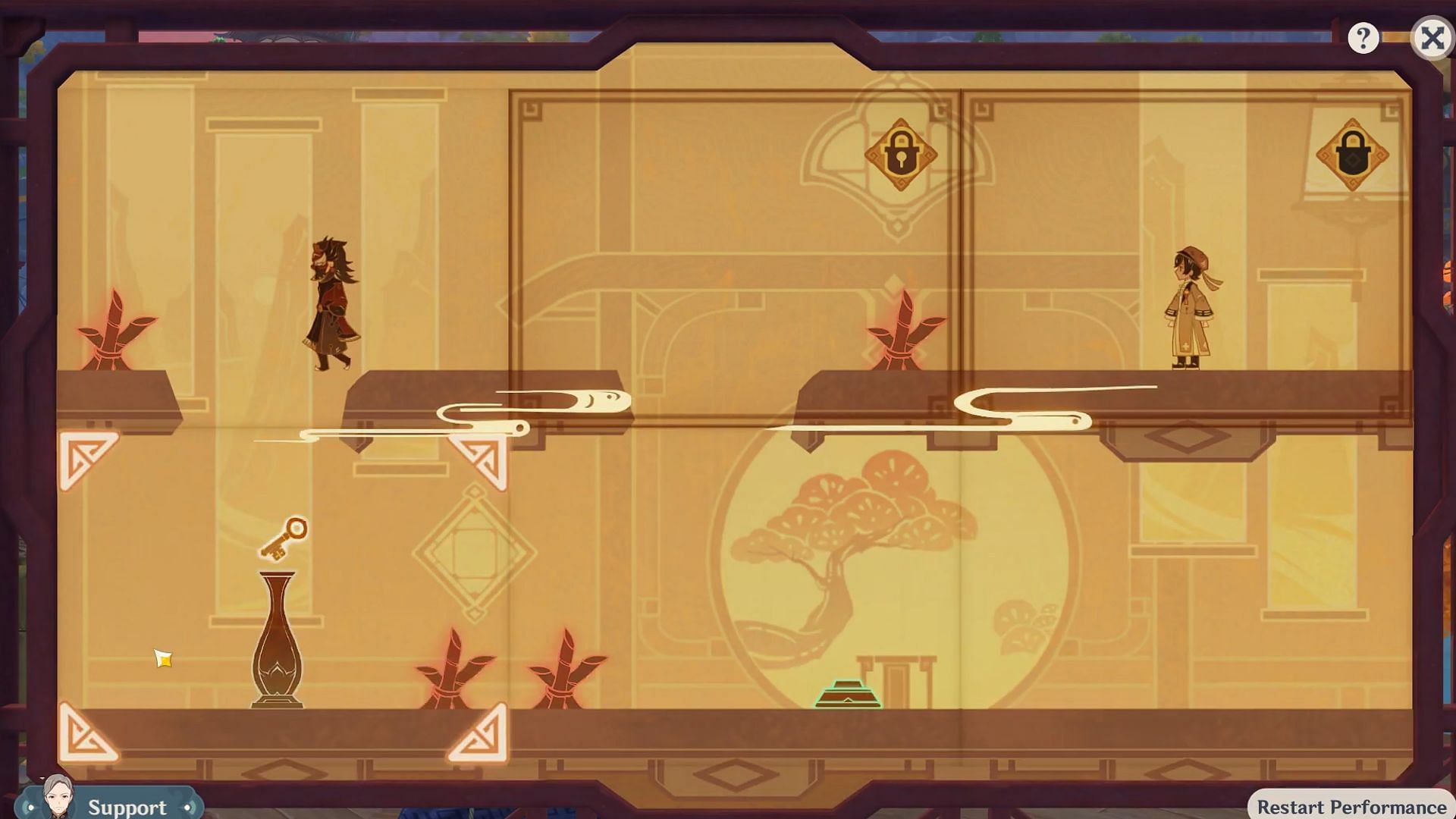 Acquiring this key allows you to move parts of the Paper Theater to the upper middle position. All you have to do from here is move the remaining quadrants so that the top floor allows Huanguang to reach the NPC.
This part should be pretty obvious, meaning Genshin Impact players should now be done with Stage III of the Paper Theater event.
Poll: Would you like the Paper Theater event to return in future version updates?
0 votes
Edited by Sijo Samuel Paul