"I'm going to have to find a new place," jokes Bally's creative director Rhuigi Villaseñor from what appeared to be an inconspicuous corner of the lobby of the Mercer Hotel in New York City. During my hour with the newly appointed designer, six eagle-eyed fans and acquaintances (many of whom carry Villaseñor's own label, Rhude) politely step in simply to shake his hand. Since founding Rhude in 2015, Villaseñor has garnered an impressive following ranging from rapper Future to actress Diane Keaton, who once had the audacity to ask him for a jacket on his back. This season, with her debut collection for the 172-year-old Swiss fashion house, that fanbase is set to grow even bigger.
In a Milanese venue packed with celebrities in September, Villaseñor presented his own idea of ​​luxury, informed by his unique life experience. It had been 20 years since Bally last held a parade – and also 20 years, almost to the day, since an 11-year-old Villaseñor arrived in Southern California with his family, seeking refuge against a brewing civil war in the Philippines. In the audience, alongside Laura Harrier and Luka Sabbat, was Villaseñor's mother, herself a seamstress who once made all of the family's clothes.
"I was exposed to patronage through her," says Villaseñor. "I remember her staying up late at night sewing our school uniforms or our costumes for plays." Other early influences were drawn from pop culture, from the McDonald's logo to the cinematic world of Ralph Lauren, the latter glimpsed via the fashion magazine's tear-off sheets (most of them from ELLE, he says) that lined Villaseñor's childhood bedroom. Thus, the notion of a great American brand came to define Villaseñor's concept of the American Dream, which captivated him even as a child, flexing his beloved Power Rangers watch. "It made me feel like I was part of the American ecosystem," he says.
In the midst of an oversaturated market where luxury has become synonymous with almost everything at a certain price, Villaseñor believes that an item is nothing without feeling and longevity. "It has to be about the experience, not a fleeting experience but a memory, something sweet, something that is dear to you," he says. "There is function, of course. But it has to stand the test of time. »
A few years ago, Villaseñor made a short list of brands he would consider working for; Bally was one of them. He had seen Bally moccasins on his father and grandfather, whose shoes he borrowed. Later, when he got into the thrift store, he found himself attached to the brand's designs of the 50s and 70s. Today, with over a century and a half of Bally history to go in the archives of Caslano, Villaseñor traces his route.
"The golden nugget I pulled from the archives is that Carl Franz Bally founded the company to make shoes for working women, so we had to start with women's clothing," he says. For spring, that meant a new logo, silk evening pajamas ("a chic, modern way to make a baggy suit"), luxury leather, and the introduction of swimwear and jewelry. This winter also saw a curling capsule, offering not only new iterations of the iconic Bally curling boot, but also the elevation of a lesser-known sport.
For Bally CEO Nicolas Girotto, hiring Villaseñor was a no-brainer. "I admired his multidisciplinary approach, with his training in art; his love for crafts, music, travel and design; and his ability to engage and build community with his genuine positivity," says Girotto, who contracted Villaseñor to oversee the entire guest experience. "I want the brand identity to be so strong that when you look at a flower arrangement, you think of Bally," says Villaseñor, who is currently working on a redesign of Bally's stores. He's also expanding his wine palate (he favors Burgundy and has created a spring 2023 wine bag) and, appropriately for his new Swiss setting, improving his skiing.
"I always wanted to go where I needed me most," he says. "For me, Bally was a sleeping Ferrari. So I say to myself, let's turn it up.
This article originally appeared in the February 2023 issue of ELLE.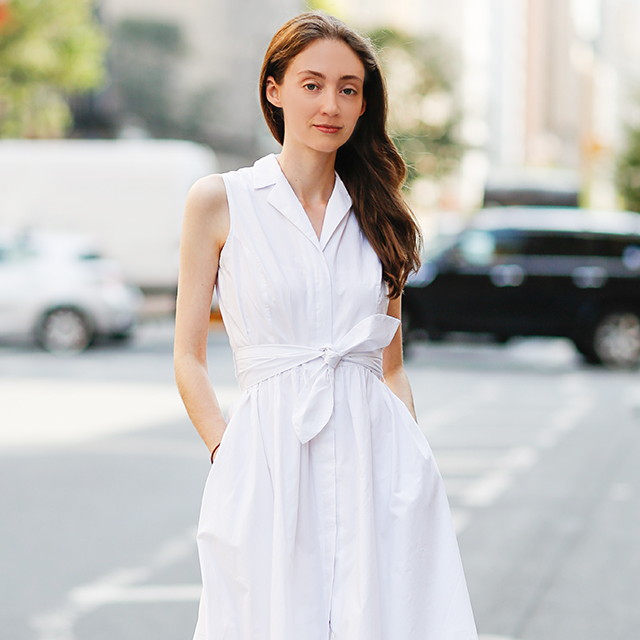 Naomi Rougeau is ELLE's fashion editor.