Action Comics #1051 features three stories that unfold simultaneously, showing the Superfamily's trials through thick and thin.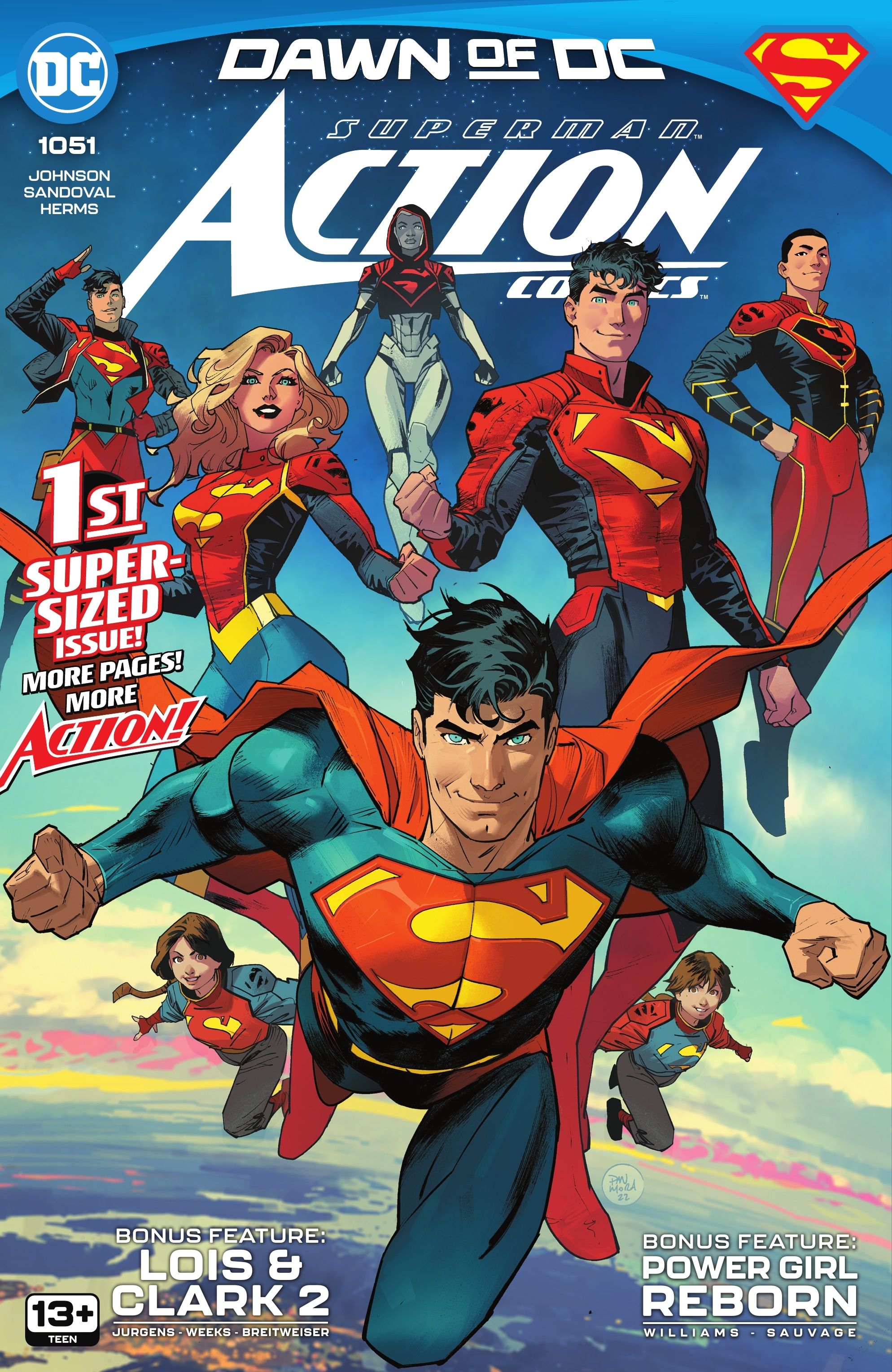 Action comic #1051

Writer:

Philip Kennedy Johnson, Dan Jurgens, Leah Williams

Artist:

Rafa Sandoval, Lee Weeks, Marguerite Sauvage

Letterer:

Dave Sharpe, Rob Leigh, Becca Carey

Cover artist:

Dan Mora

Editor:

CC

Price:

$4.99

Release date:

2023-01-24

Colorist:

Matt Herms, Elizabeth Breitweiser
Ever since Superman arrived in Metropolis, billionaire industrialist Lex Luthor has been a thorn in his side. In the historic issue of action comics #1050, the villain sent a psychic signal that caused Superman's identity to be forgotten in an effort to dehumanize him. But long before that, he hatched a plan to bring Metallo back. Written by Phillip Kennedy Johnson, Dan Jurgens and Leah Williams, DC action comics #1051 is launching a new three-story format that features artwork by Rafa Sandoval, Lee Weeks, and Marguerite Sauvage, color by Matt Herms and Elizabeth Breitweiser, and lettering by Dave Sharpe, Rob Leigh, and Becca Carey.
With the previous issue restoring Superman's secret identity, action comics #1051 opens with a clean slate, bringing the entire Superfamily together for new adventures. People are divided because the arrival of Warworld has put the world on edge. Superman wants to follow his son's advice and decides to do more for his fellow citizens. As Metropolis undergoes significant change, the story stretches far and wide, traveling into the past and spanning fractured psyches.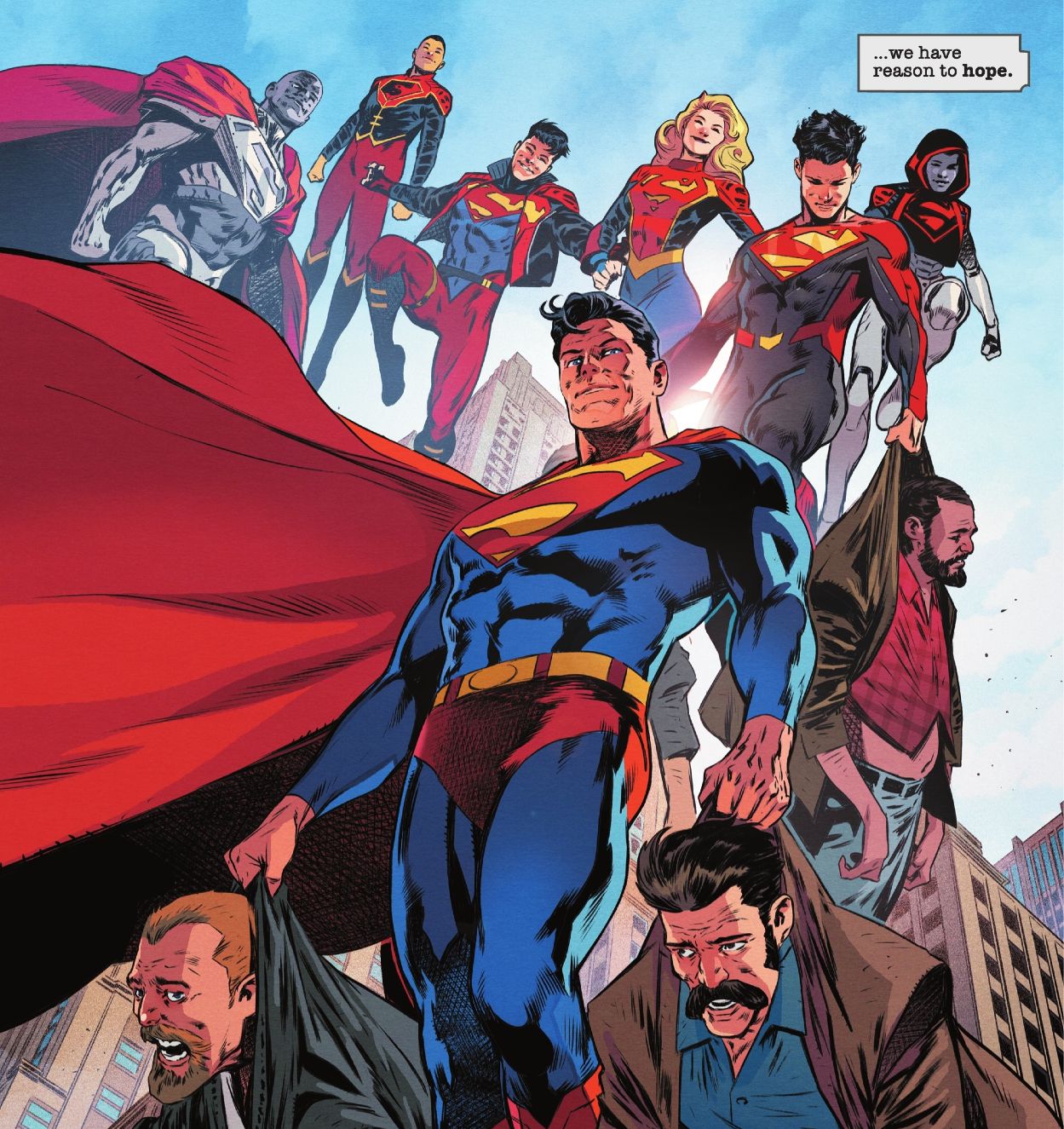 action comics #1051 welcomes readers to Metropolis and immediately dips to street level to show the disparity between the streets and the shiny skyscrapers. Tensions run high in "Speeding Bullets, Part I" as writer Phillip Kennedy Johnson focuses on one event, making it the focal point of the other stories. It balances the overtly hostile environment with lighthearted moments of family and camaraderie. Letterer Dave Sharpe gives Lois Lane's narration a personality of its own, like an opinion piece written on a typewriter. The combined artistry of Rafa Sandoval and Matt Herms is the big deal. Superman, Supergirl, Superboy and the rest look larger than life in their updated designs.
A young Jon Kent stars in Dan Jurgens and Lee Weeks"Back home, part one,"as the family opts for the serenity of the Kent farmhouse away from the hustle and bustle of Metropolis. The story follows the events of Special 30th anniversary of the death of Superman using heartfelt emotions and solemn moments to offset impending danger and central mystery. Even Breitweiser's muted tertiary tones are a counterbalance to the encroaching darkness of Weeks' inks, keeping the reader invested. Meanwhile, the final segment of the book deals with heavy topics like trauma and doubt through beautiful, wrongly simplistic visual interpretations. Sauvage's light panels do nothing to relax the atmosphere. Although Supergirl is hesitant to use the psychic abilities she gained from the ongoing Lazarus debacle, she's not one to turn down her friends for help.
RELATED: REVIEW: DC's Lazarus Planet: Assault on Krypton #1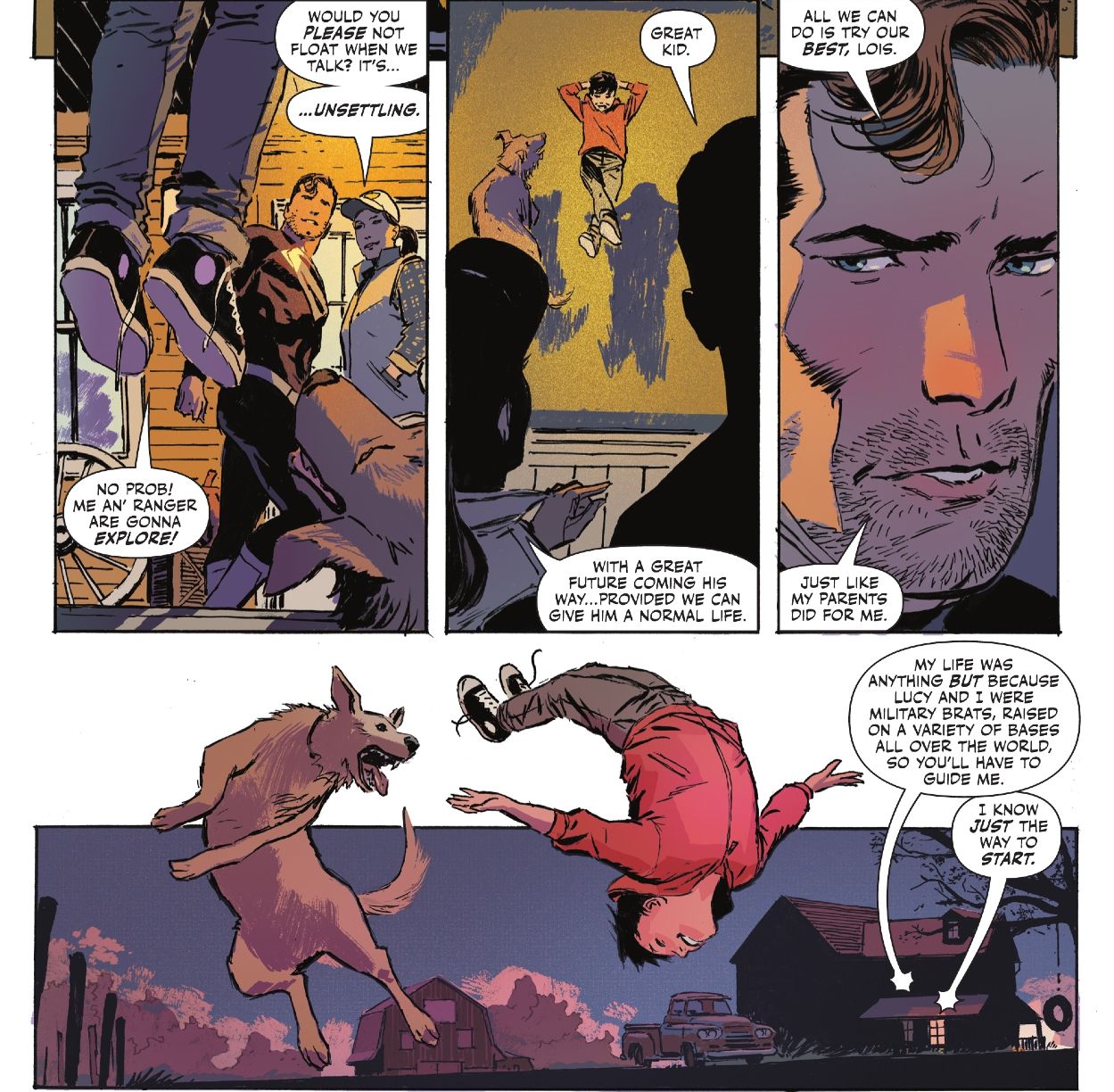 The Superfamily is at the forefront of action comics #1051, a welcome change from the heavy Superman narratives the show usually peddles. It's a bold choice that pays off. Watching the Super-Family go through a roller coaster of emotions like regular people, sometimes punching holes in the concrete to remind the audience of their vast abilities, is very enjoyable. There's plenty of action and enough mystery to keep fans rooted in their seats. action comics #1051 is the start of a bright future for the title and the DC Universe as a whole.