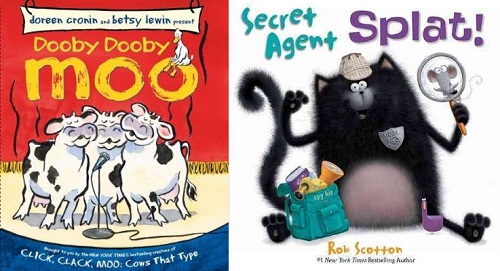 The Southborough Library is once again partnering with the SkyRise Theater for special storytimes for children ages 4-9.
Interactive readings of popular picture book stories will include games and activities. Pre-registration is required.
Two free events are sponsored by Friends of the Southborough Library. Each will take place on a Saturday morning, from 11:00 a.m. to 11:45 a.m.:
"Dooby-Dooby Moo" by Doreen Cronin on February 4
The book features more antics of the goofy farm animals from the "Click Clack Moo" series as they prepare to compete in a county talent show.
"Secret Agent Splat" by Rob Scotton on April 1
When Splat the cat detects that something is wrong with his dad's collection of duck decoys, he decides to investigate.
To register for any of the events, click here.