Throughout his life and career as a fashion journalist and editor, style icon André Leon Talley, who died just a year ago, collected haute couture clothing and accessories, art, home decor pieces and other items. This exceptional collection by André Leon Talley is now up for auction at Christie's, celebrating no less than five decades of fashion history.
André Leon Talley was the first black journalist to take on the coveted position of creative director of the no less legendary American edition of vogue magazine. But this pioneering figure with a remarkable sense of humor was also and above all known for her passion for fashion and beauty in many and varied forms. This is evident in the vast collection he has amassed throughout his life, which is now on an international tour, which began on January 18 before being auctioned in February in physical and online sales.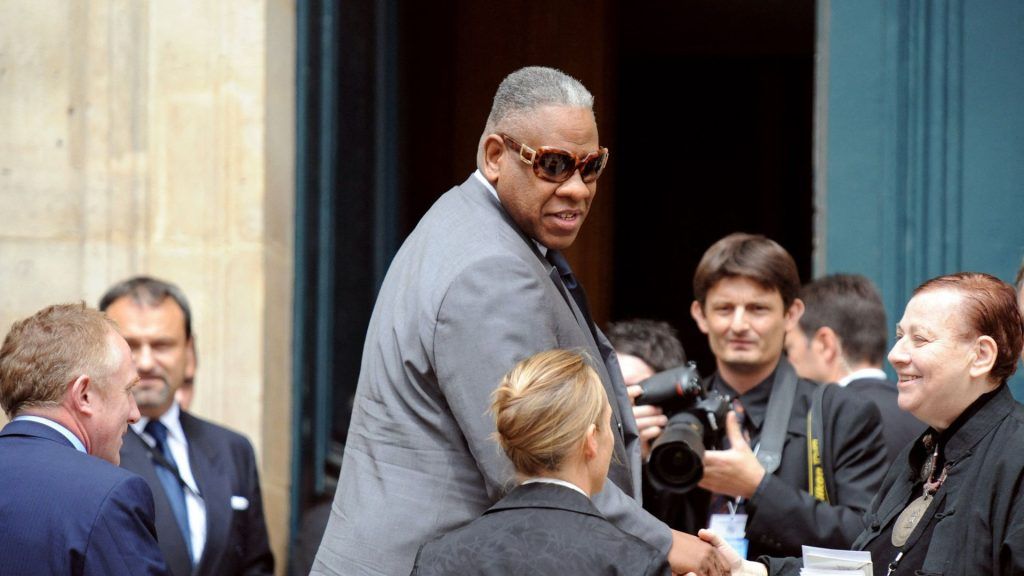 Find out more about André Leon Talley's collection at auction
"As a whole, the collection is imbued with glamor as well as Talley's intellectual curiosity, reflecting his decades-long relationship with iconic designers, including many lots given to him by Karl Lagerfeld, Manolo Blahnik, Miuccia Prada , Ralph Rucci, and more," Christie's said in a statement. But this collection goes far beyond the legendary fashion editor's passion for haute couture and ready-to-wear, encompassing a host of other items, such as artwork, tableware and sketches.
In total, no less than five decades of fashion are celebrated in this avant-garde collection, covering a wide range of influences and references, ranging from her grandmother to two of her former collaborators, Anna Wintour and Diana Vreeland, as well as fashion designer Diane von Fürstenberg, who has become her friend over the years.
"André Leon Talley's fashion sensibility was singular and timeless. He was categorically chic and the collection he amassed throughout his life was unlike any other. We are beyond excited to curate this group of objects from his homes, a selection that showcases Talley's endless love for all things beautiful. From Louis Vuitton monogrammed trunks to personalized Tom Ford caftans, each set is meaningful and connected to his larger-than-life personality and heritage, which continue to inspire us all," said Elizabeth Seigel, Head of Private and Iconic Collections. at Christies.
The André Leon Talley collection will be auctioned at Christie's New York on February 15, followed by two online sales that will end on February 16 and 17. In the meantime, a selection of the most emblematic lots will be presented during an international tour which began in Palm Beach, Florida on January 18 and will end in Paris on January 26. Proceeds from the sale will be donated to causes supported by André Leon Talley during his lifetime, including the Abyssinian Baptist Church in New York.
More information about the auction here.
This story is published via AFP Relaxnews
(Main image: Arthur Elgort and anonymous artist/Christie's; Feature image: Bertrand Langlois/AFP)